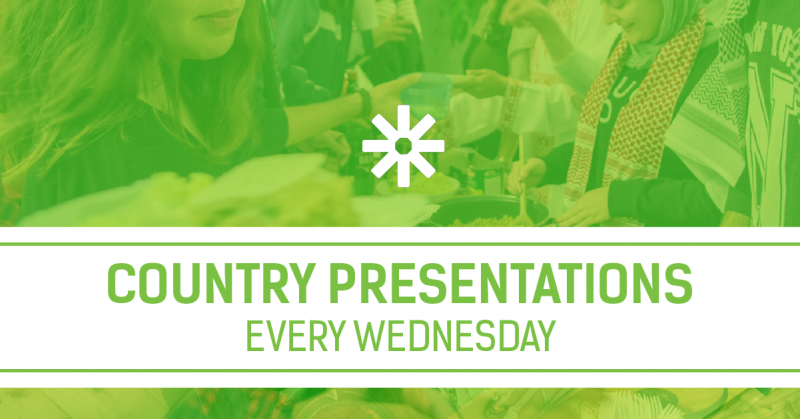 An old joke says:
Heaven is where the cooks are French, the police are British, the mechanics are German, the lovers are Italian, and the Swiss organise everything.
Let's break such national stereotypes and prejudices! And let's do it in a funny, entertaining and interactive way in a friendly atmosphere with your new mates from all over the world!
Every Wednesday at 7 pm you'll have an opportunity to get to know new countries with their cultures, the habits of their lovely people, perhaps their food or beverages. Besides all, you'll have a unique chance to prove that your country is the best and that it's worth visiting!

The way you choose to present your country is totally up to you. Please make sure your presentation won't have more than 20 minutes. We are not here for geography studies.
And the best thing – to motivate you to pull this off, we prepared a prize for the group with the best country presentation! The best group will get a 50l of beer. How cool is that!
Don't worry. Our CP coordinator will contact you in time with all the information you need. 
Take your ESNcard with you (to not to pay an entrance fee) and bring some friends (even without the ESNcard they can participate in country presentations, just for a small entrance fee of 20 CZK).
To get refunded for the shopping after your Country Presentation, come to our office with the receipt (no later than two weeks after your presentation).
ESN MUNI Brno is not responsible for the content of the presented videos, presentations or speeches done by the international students! Thanks for understanding.
 
If you have any other questions, contact us via email at events@esn.muni.cz